Best of 2020
Erich Franz's Tillage, Debbie Malm's Love Song and Ed Elliott's Popular Red Shed images were chosen for this challenge.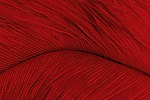 ---
COVID-19
Due to COVID restrictions and out of an abundance of caution we are not meeting until it is safe to do so.
---
Welcome
Also known as the Prince George Photo Club, we're located in the City of Prince George, British Columbia, Canada.
Hobbiests, Amateurs, and Professionals alike are welcome. Note: Your type of camera is not relevent!
This is where we meet Google Maps link. Usually, twice a month on the second and fourth Tuesday of the month - usually because twice a year (at least) we break for various reasons. Check out our calendar here for meetings, events and trips.